At the cat show of Paris Vincennes in October 2017, biggest show in France, our cats were once again this year the best bengals of the show, the best brown spotted boy and the best snow mink boy too! Asian Safari L'Okavango : Best in Show both days, Best in Variety and Best of the best, Best cat shorthair, 4th best cat of this big show of 500 cats!Well done babies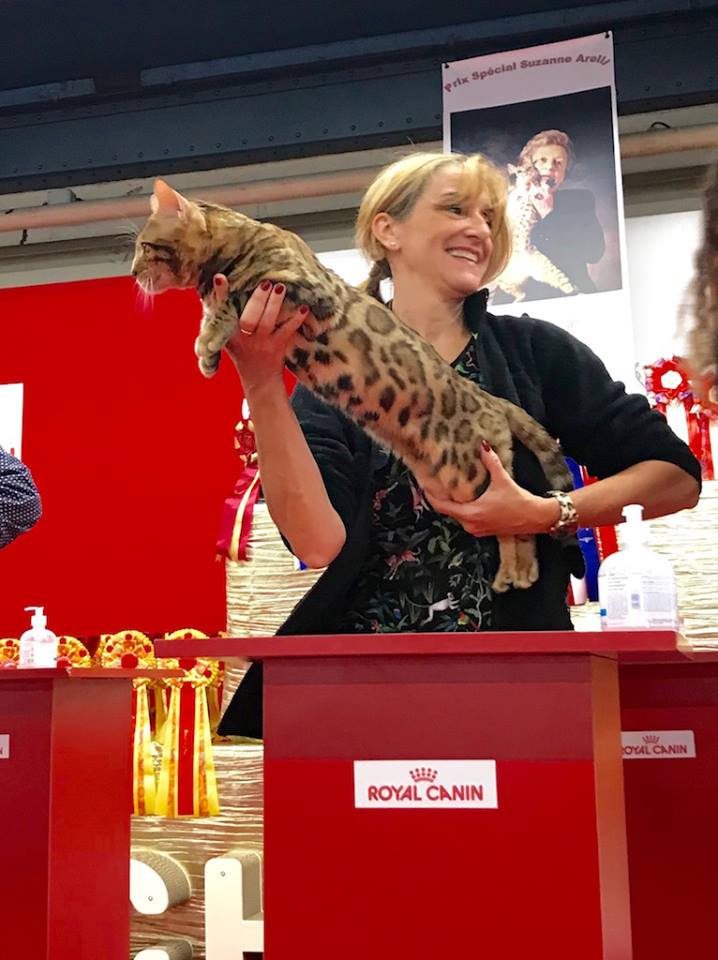 At the show of Chatillon ( 23 & 24-09-17) : L'Okavango becomes Great International champion ! Silverglam Makalu, our new young snow stud also becomes International Champion, our queen CH Asian Safari Jingle Bells becomes International Champion too! Great results for everyone, so proud of them!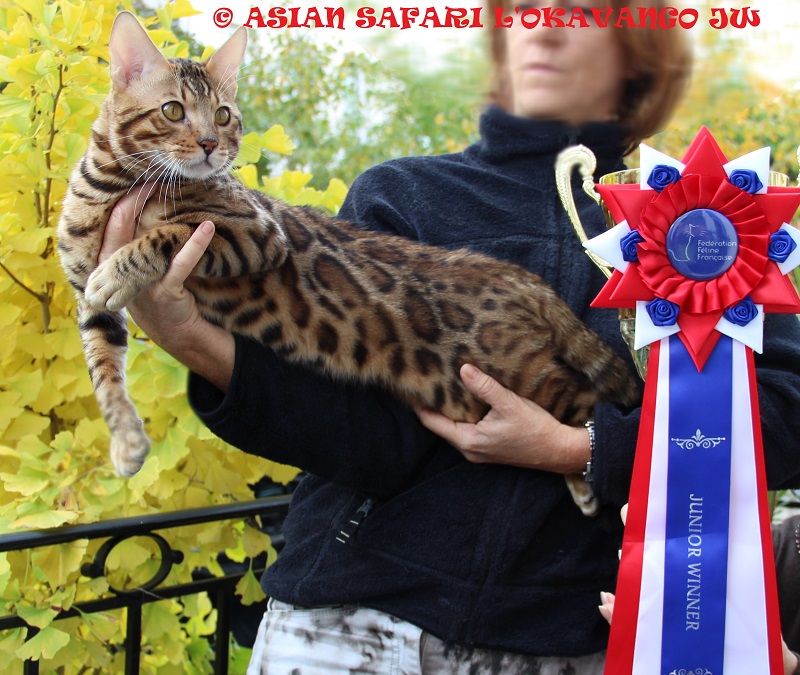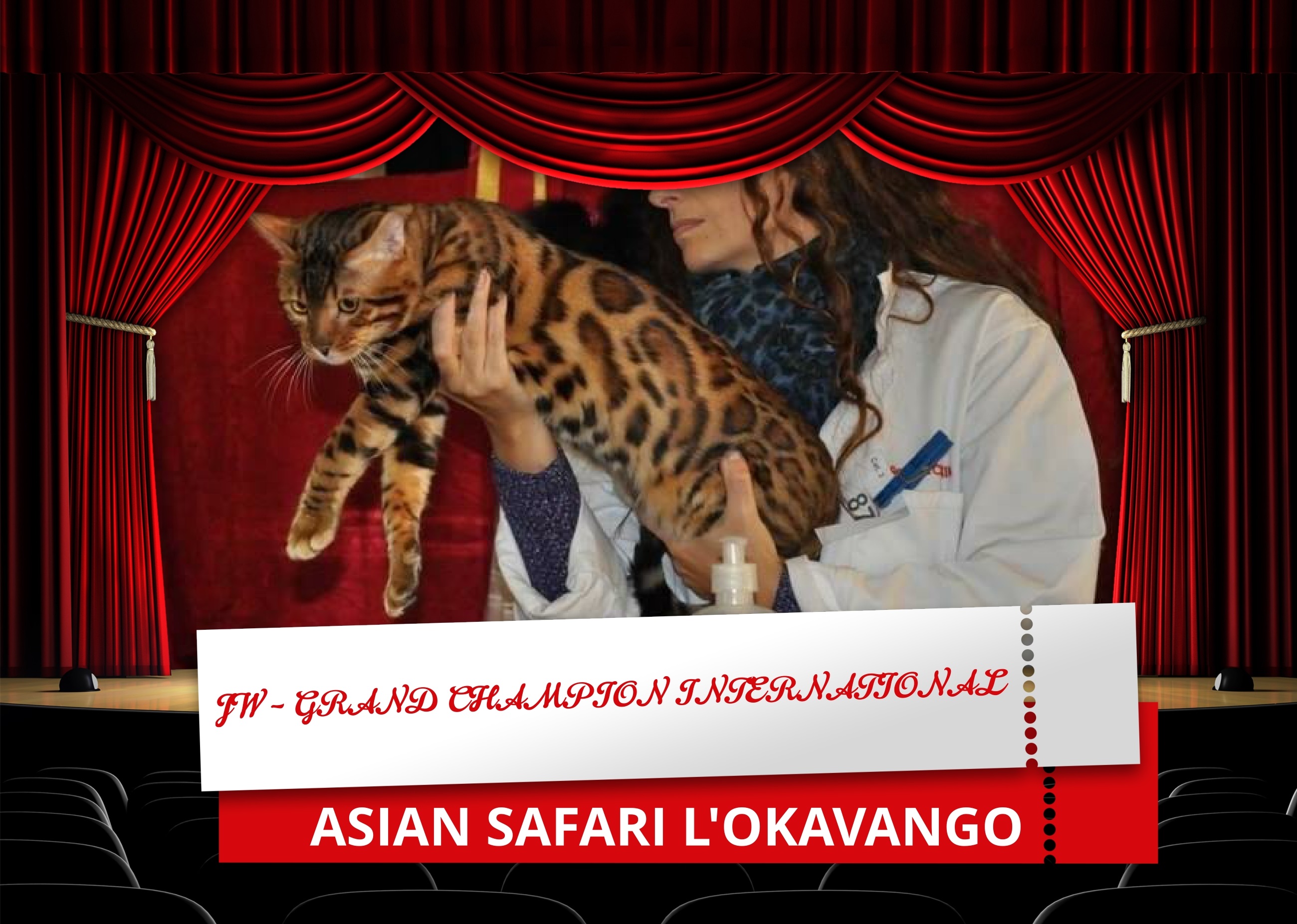 In 2014 , the cattery Asian Safari has been rewarded as this is a queen born at home :Asian Safari Ipanema who won the much coveted title of French National winner (Best cat in France over more than 600 hundred cats!) Big congrats to Karine and Ipanema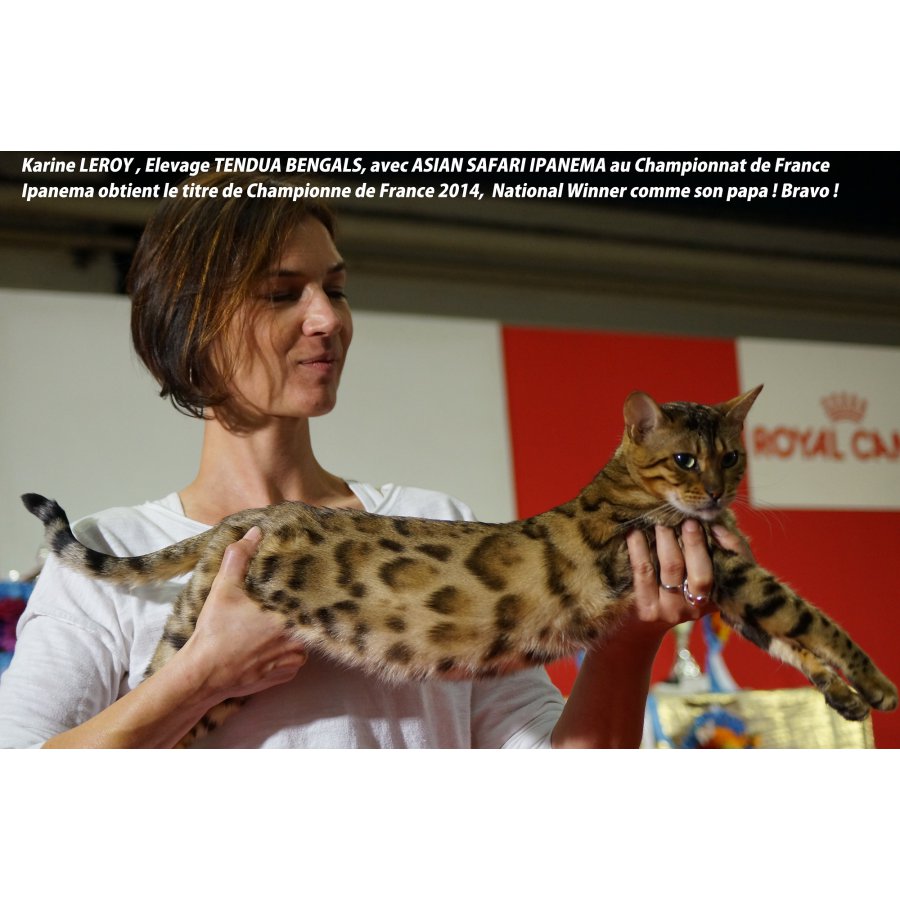 In 2011, our amazing stud Absolutely Walk this Way "Walker" wins the same title of French national Winner in the Fife show of Paris Vincennes, the best cat over 720 cats attending the biggest show in France!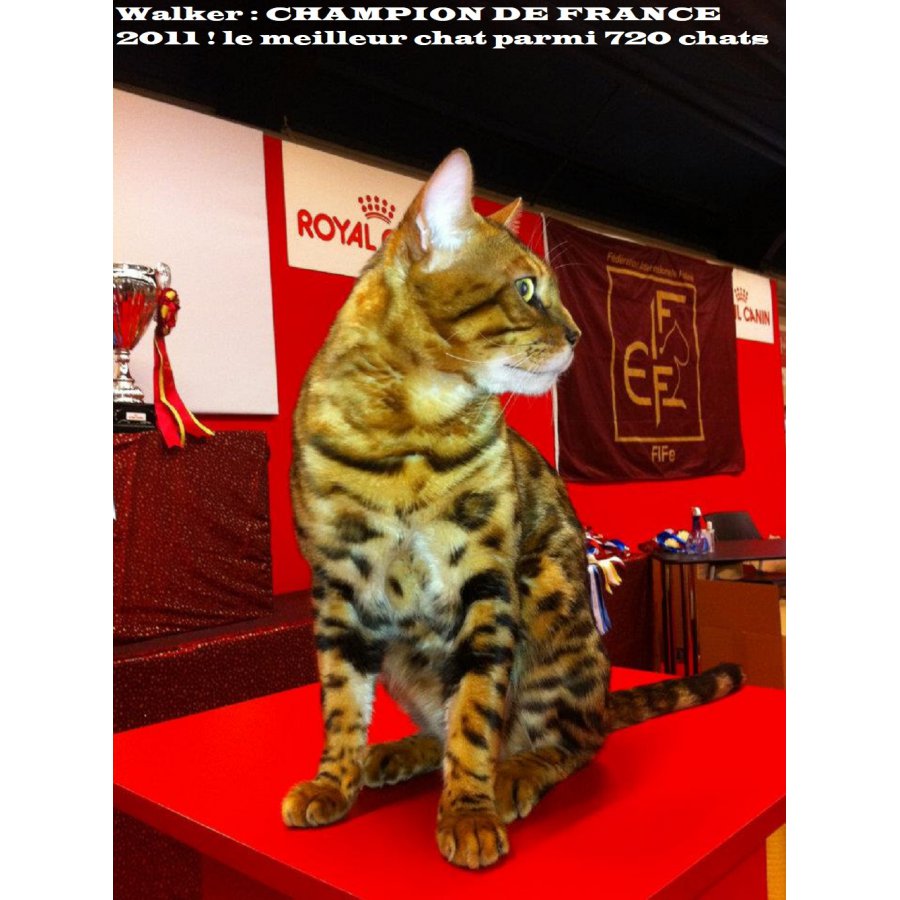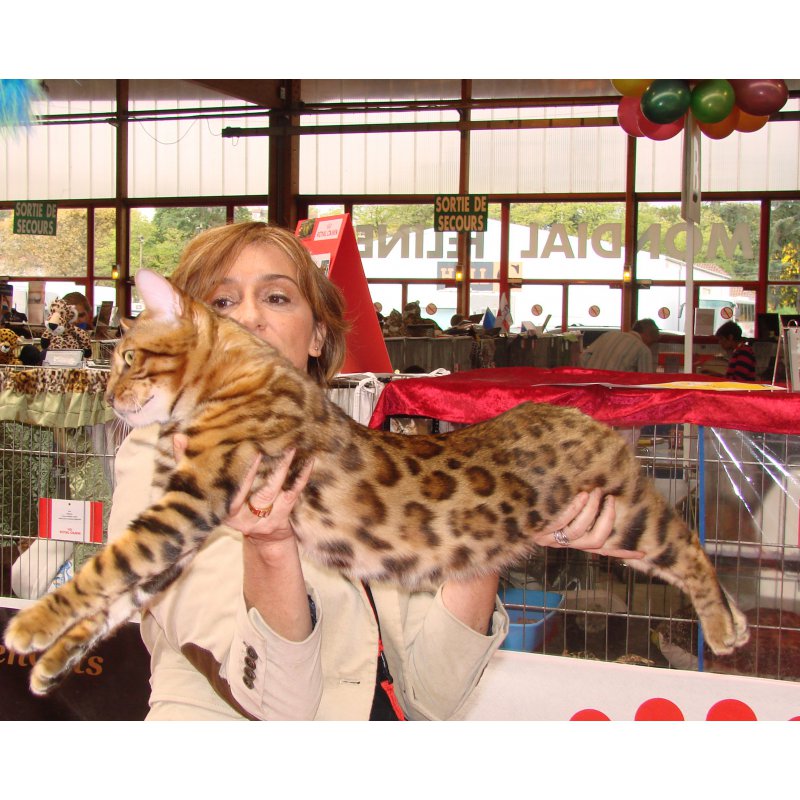 You want to see the video of the French National winner show 2011? you can see when Walker has been elected : plugin:youtube
Our bengals are show cats especially the king Walker, in several TV shows : Walker, Star of the TV show M6 "Cat against Dog" broadcasted on December 25, 2016
Walker again in another part of the same TV show M6 "Cat against dog"
Two other TV shows below in which the cats from our cattery are the stars
TV program on channel 6 in "E=M-" in March 2013
plugin:youtube
One TV program on our cattery and speaking about hybrid cats like bengals dated from November 2012 plugin:youtube
Programme 2018 : Cambrai le 25 février 2018 Région parisienne : Nous serons présents à Paris Champerret les 14 et 15 avril 2018